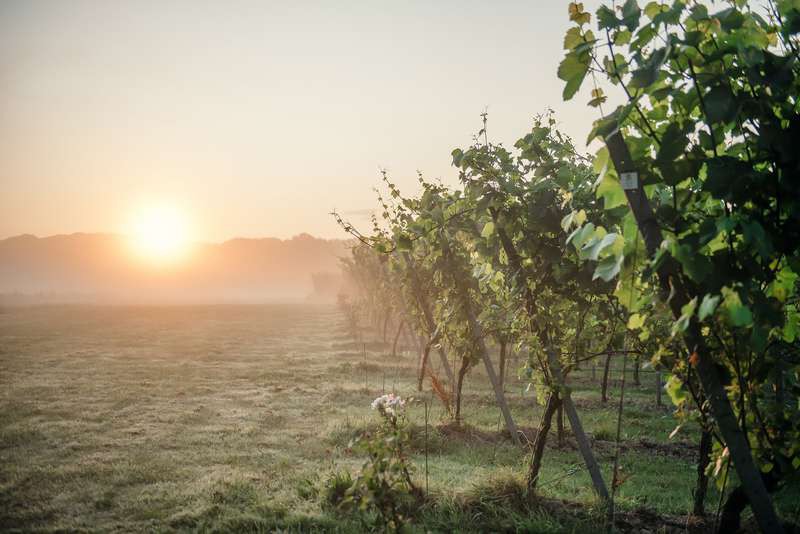 The Nest at Gusbourne
Visit us on your travels for a unique celebration of England.
The Nest at Gusbourne
Come visit us in Appledore, Kent to explore the vineyards, meet the people behind Gusbourne and enjoy some of our award-winning English Sparkling Wines.
A truly unique part of England
Appledore's climate isn't just great for growing grapes. We are the second driest place in England and a great location to experience true English summertime in the Garden of England.
We are located just a short taxi journey from Ashford International, with trains departing every 15 minutes from St Pancras International getting here is easier than you might think.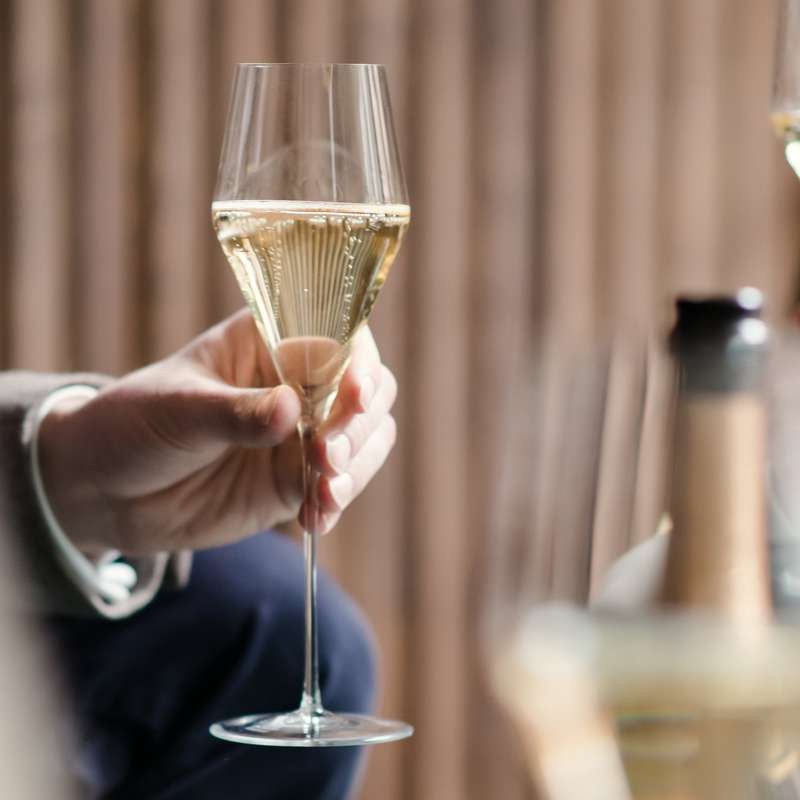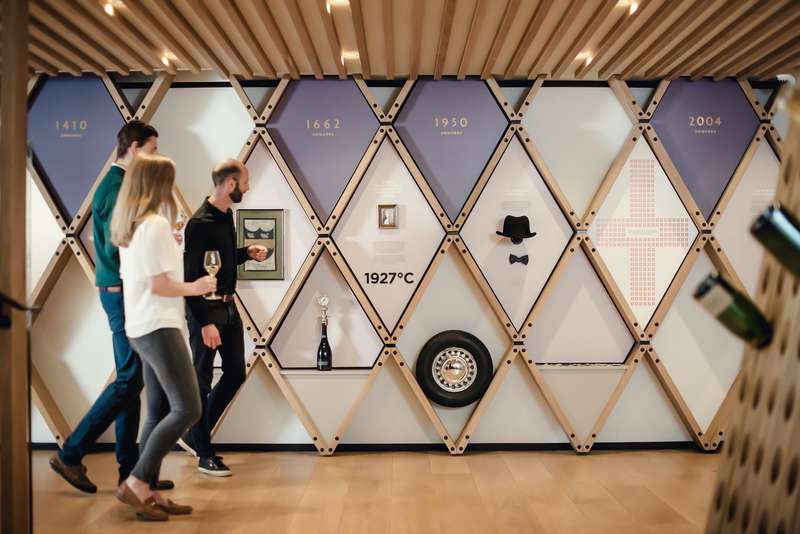 Tasting room
Our tasting room is open to visitors all year. There's no need to make a reservation so feel free to drop by to taste our wines which are also available to purchase by the glass, bottle or case. We also offer a variety of tours that give an insight into just what it takes to make world-class English Sparkling Wine.
Book a visit Vineyard Tour
Enjoy one of our hosted tours and find out what makes our corner of England so special for winemaking. The tour takes in the beautiful vineyards, the winery, and ends in the luxurious tasting room with a tutored wine tasting.
£25 per person
Book a visit
Gift a visit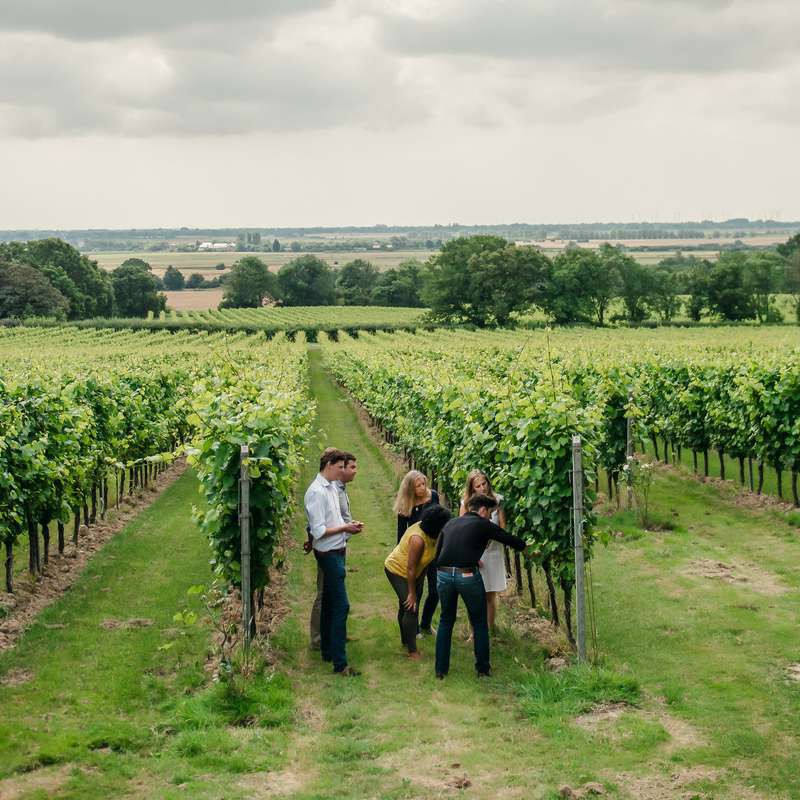 Book a visit Discovery Tour
The Gusbourne Discovery tasting is the ideal way to experience an extended range of Gusbourne wines, and for the first time, we will be pairing them with a delicious lunch. Arrive at 11am for refreshments, before enjoying a full tour of the vineyards and winery. We will then settle down in our cosy tasting room, overlooking the beautiful vineyards for a tutored tasting including some special wines that don't feature in our standard hosted tour – rare releases, older vintages and limited editions. We will then serve a fresh and seasonal lunch menu, designed to complement the wines. We expect to be finished at 3pm.
£70 per person
Book a visit
Gift a visit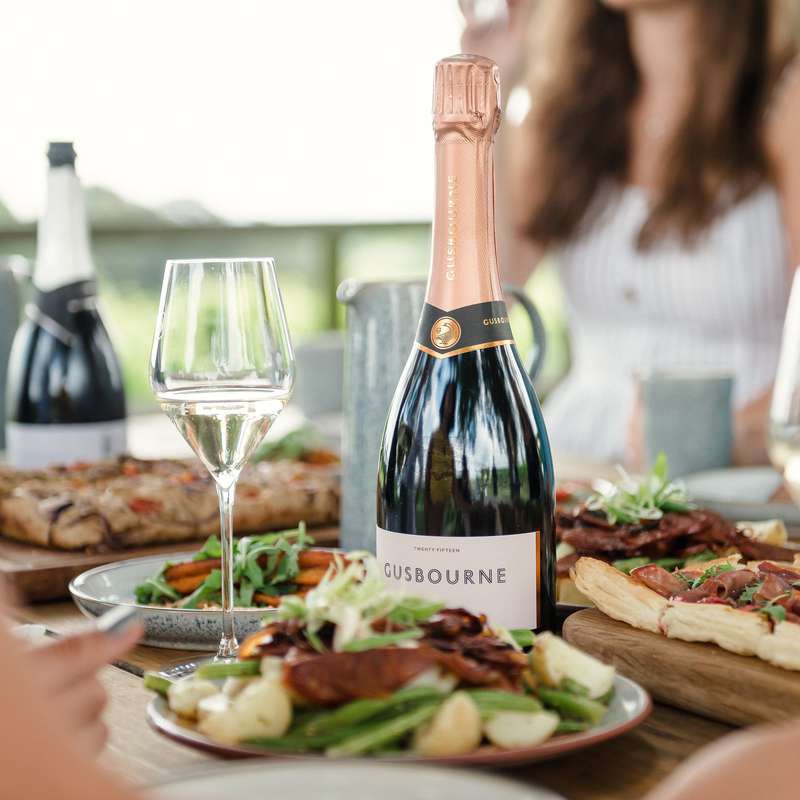 Book a visit Estate Tour
Our Estate Tour is the ideal way to spend an afternoon unwinding in the countryside with a glass in hand, learning about the award-winning Gusbourne Estate wines. Your day will begin with welcome drinks and nibbles at The Nest, before enjoying a full tour of the estate and vineyards. After learning about the processes involved in making our exquisite wines, you will join us in our picturesque tasting room overlooking the vines to try them.
The tutored tasting gives you exclusive access to some special wines that don't feature in our standard hosted tour – rare releases, older vintages and limited editions. A seasonal 3-course lunch prepared with locally sourced ingredients will be served to complement the eight wines you will be drinking.
£95 per person
Book a visit
Gift a visit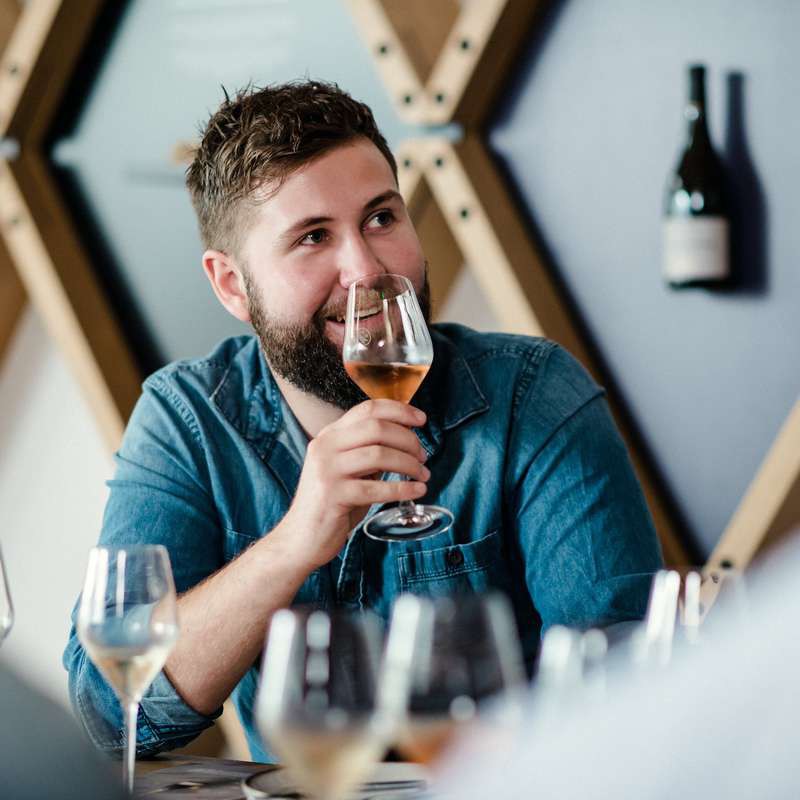 Take your time Self-guided Tour
If you prefer to explore at your own pace, visit the Nest during opening hours to collect a map and enjoy a self-guided tour of the vineyards, before heading back to enjoy a glass of wine.
No booking required
Tailor made Make a day of it
We also host tailor-made private tours, events and corporate functions on request. Please get in touch to discuss your individual request and join our mailing list to be the first to hear about upcoming events.
Email us to find out more.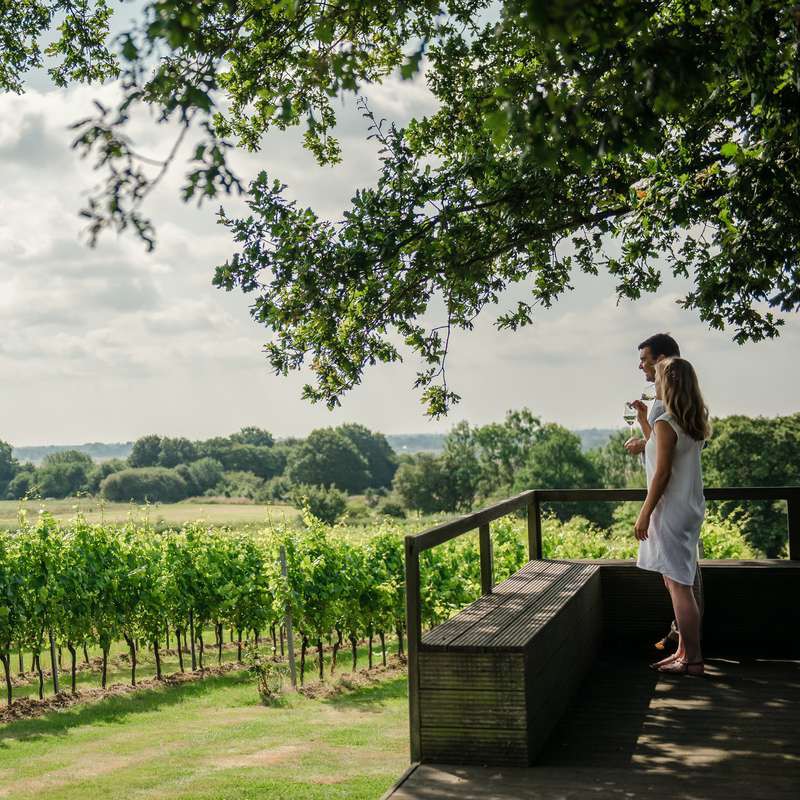 Thinking of somewhere to eat as part of your day out? Like all good neighbours, we'll happily point you in the direction of one of our many local favourites including Rocksalt, The Gallivant, The George or The Curlew. Enjoy good food paired with great wine, and take in the countryside.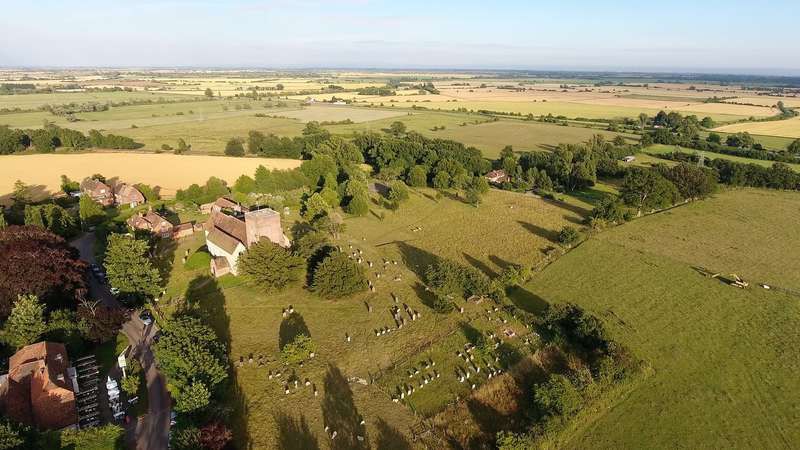 Contact
For any questions email nest@gusbourne.com, or call 01233 884680.
Address
Gusbourne, Kenardington Road, Appledore, Ashford, Kent TN26 2BE.
Opening Hours
10:00 - 17:00
Daily, Monday - Sunday
Including bank holidays.
Directions
You'll find us by turning off Kenardington Road at the junction with Snargate Road, where the Gusbourne driveway is immediately on the left. We are a 15 minute drive from Ashford and 10 minutes from Rye. Directions can be found here.
Public transport
We are located just a short taxi journey from Ashford International, with trains departing every 15 minutes from St Pancras International and Stratford International. You can also take the Hastings train from Ashford for two stops to Appledore station and take a taxi from there.
We would highly recommend booking a taxi in advance of your visit, especially if travelling to Appledore station where there are no waiting taxis. Our recommended taxi providers are:
ETM Cars 01233-629551
Arrow 01233-666666
Ashford Taxis 01233-646646
Rye Taxis 07774633046
Rhoades 07930-284410
Parking
You can park free of charge at the vineyard. It is only a short walk from the parking area to the tasting room. We do not have facilities for coach parking.
Accessibility
If you or one of your party have restricted walking ability, please contact us in advance of your visit, and we'll make arrangements for you to be as comfortable as possible, such as using our golf buggies to take you around the vineyards. The tasting room has ramp access, and accessible toilets suitable for a person with restricted walking ability and for those that use a wheelchair some of the time. We welcome registered carers and assistance dogs free of charge when they are accompanying visitors with special needs.
Children
Our hosted vineyard tours last around 2 hours, and our hosted Discovery tours last around 4 hours. Both involve visiting our working winery and feature a guided wine tasting, so are not suitable for children. You are welcome to bring children on a self-guided tour around our estate free of charge, and The Nest serves soft drinks for drivers and under-18s. If you would like any additional advice before bringing children to the estate, please email nest@gusbourne.com, or telephone 01233 884680.
Dogs
You are welcome to bring your dogs on a vineyard tour, but please ensure dogs are kept on a lead whilst on Gusbourne land, and please do clean up after them. We're sorry, but we don't allow dogs into the tasting room or the winery.
Cancellations
If you cancel a booking or do not arrive for a scheduled tour booking, tickets cannot be exchanged or refunded unless at our discretion. Bookings are non-transferable and non-refundable. Any request for a refund or transfer must be made in writing, directed to nest@gusbourne.com – these are processed at our discretion. If we cancel your tour in its entirety, you will be entitled to a full refund for the purchase price. Tickets will be exchanged or refunded at the price paid for them, but no further compensation will be paid.