Our Vineyards
Growing our own grapes is the most powerful commitment we make to our wines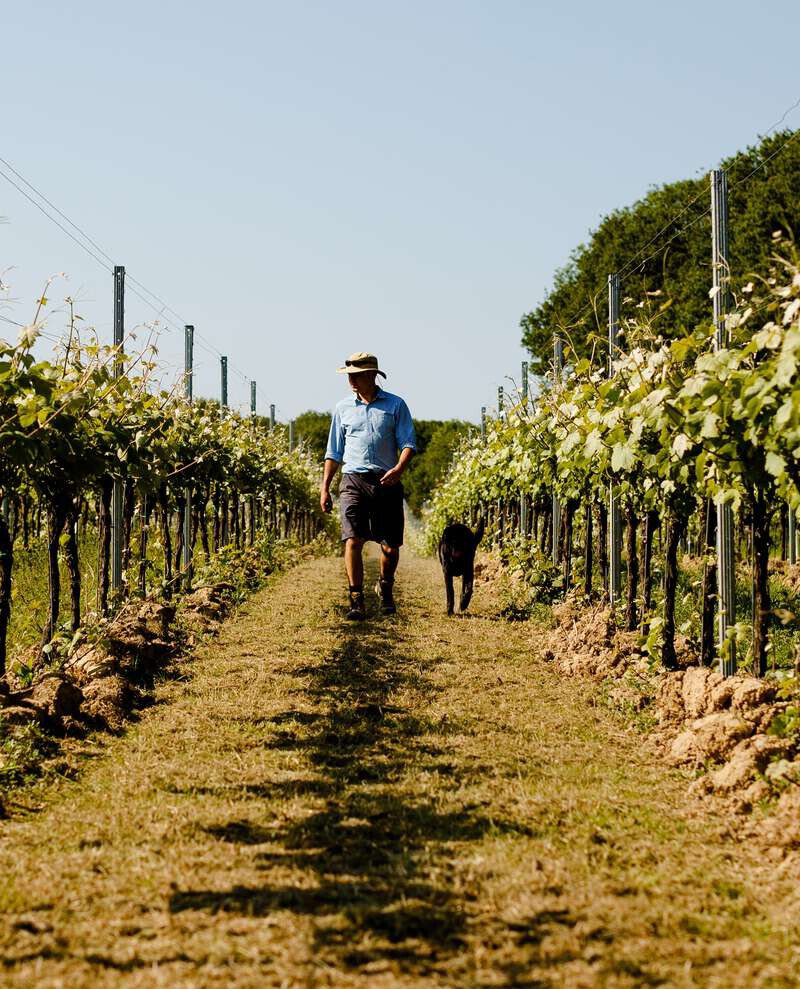 GROWN BY GUSBOURNE,
GUIDED BY NATURE
Our vineyards are the core of everything we do at Gusbourne. Our philosophy, our values, our history, our future. And the key to ensuring the quality of our grapes – and our wines – is to grow them ourselves.
We use predominantly Burgundian clones to grow our Chardonnay, Pinot Noir and Pinot Meunier grapes – the three classic sparkling wine varieties. Though the clones yield smaller volumes, the fruit is riper and intensely flavourful, a product of our distinct terroir and exceptionally mild microclimates.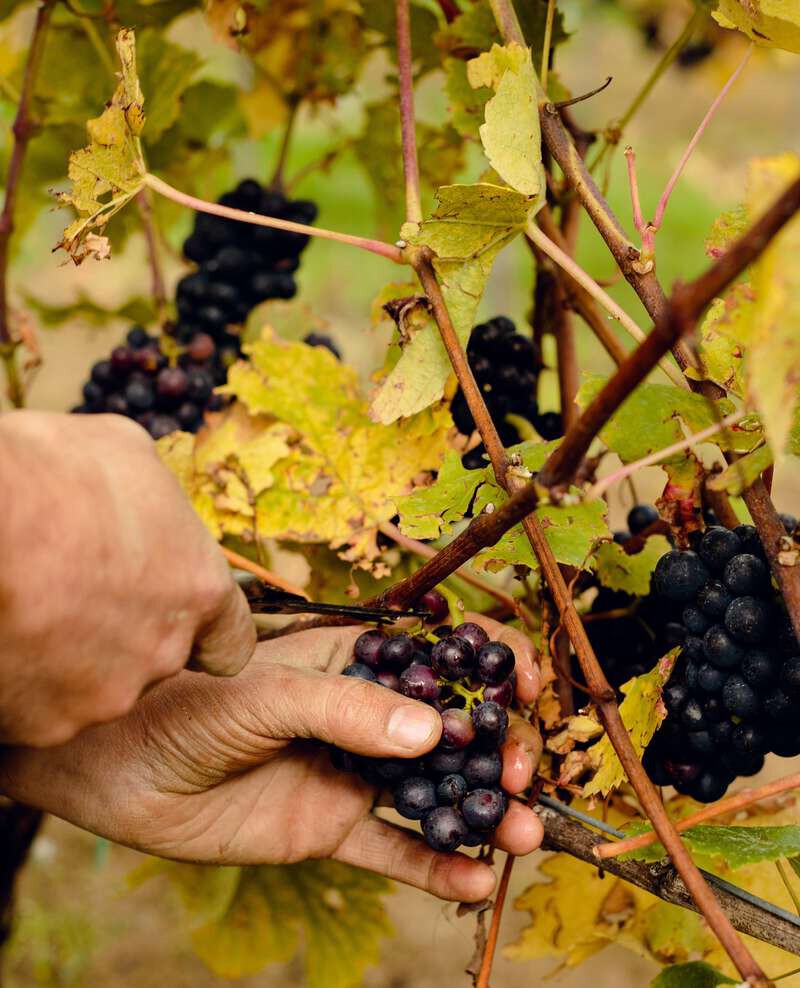 At Gusbourne we let nature be our guide – working with the land and encouraging biodiversity through complementary planting and sustainable practices. This down-to-earth philosophy, combined with constant innovation, means our vineyards are alive with superior grapes, native flora and fauna and plenty of birdsong.
Every bottle of wine we make relies on the highest quality fruit from our Kent and West Sussex vineyards. Our highly skilled vineyard team, led by Chief Vineyard Manager Jon Pollard, employs a low-intervention approach, tending the soil, the vines and the grapes with the utmost care, skill and attention.
Pruning is an artform. Judging the weather is second nature. And hand-picking our grapes at exactly the right moment gives us the very best fruit from every harvest in every vintage year.