Our vineyards
We believe that the only way to ensure the quality of our grapes is to grow them ourselves.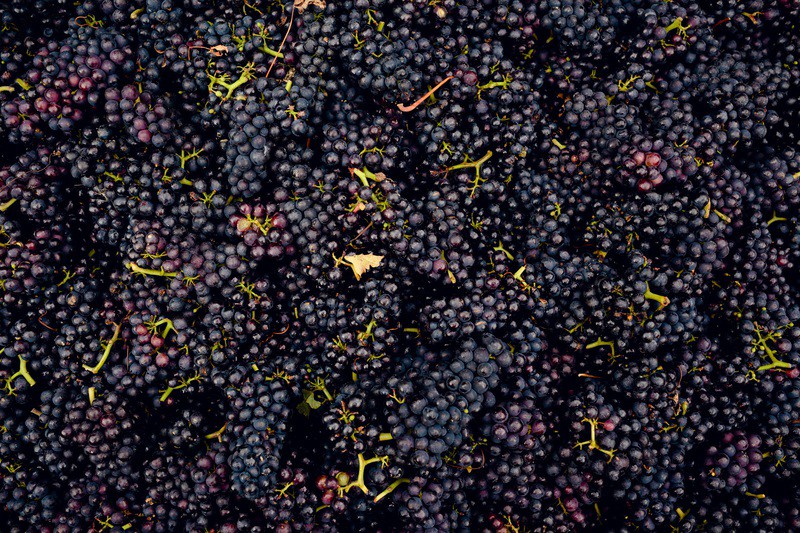 All of the grapes used in our winemaking are sourced solely from Gusbourne vineyards. We have 60 hectares at Gusbourne Estate in Kent and 30 hectares in West Sussex that are planted with the 3 classic varieties of Chardonnay, Pinot Noir and Pinot Meunier.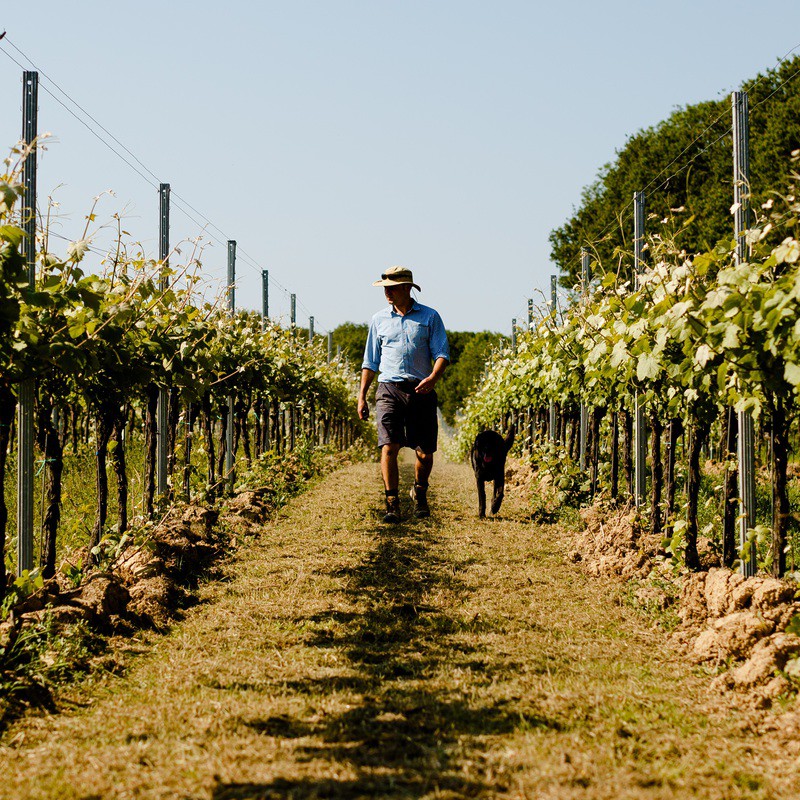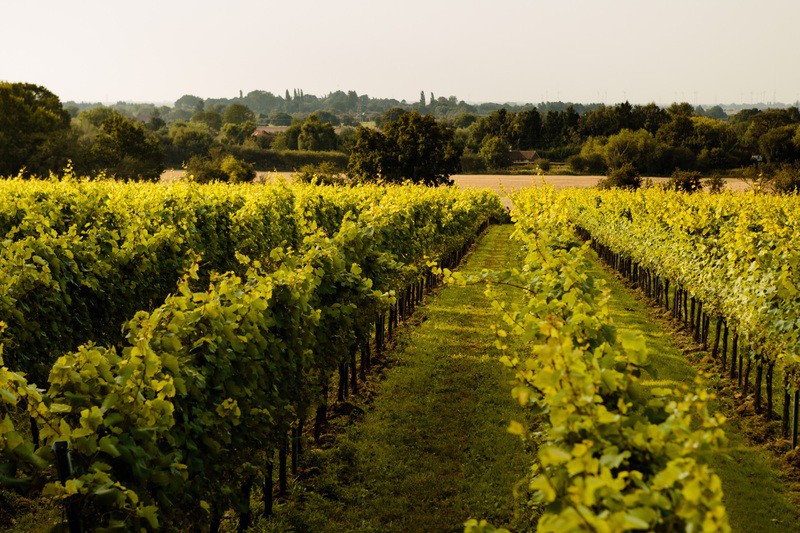 Aligned with our vision to create the finest wines we possibly can, we choose to plant predominantly Burgundian clones in our vineyards.
These clones produce lower yields than other classic clones, but the resultant fruit is riper and has significantly more flavour, making our grapes ideal for the production of fine sparkling wine. The distinct terroir and exceptionally mild microclimates of our surroundings add their own depth and complexity to our wines, and we aim to allow the combination of site, soil and hard work in the vines to reflect in every bottle.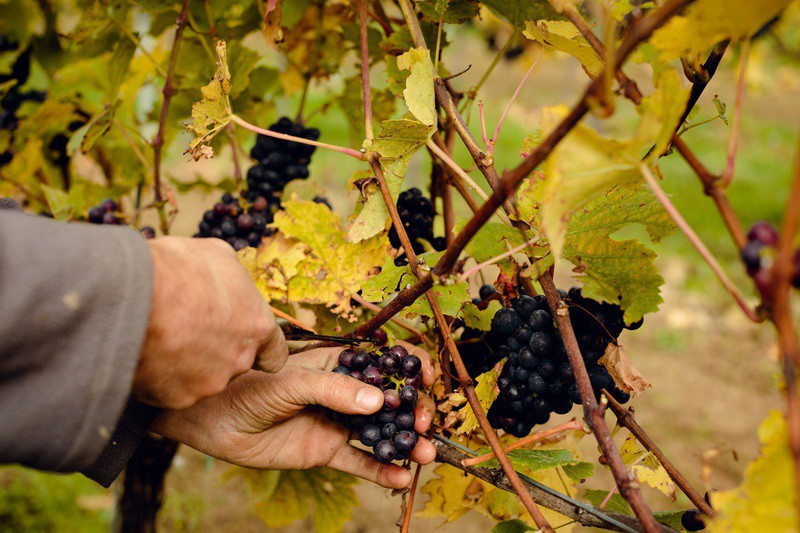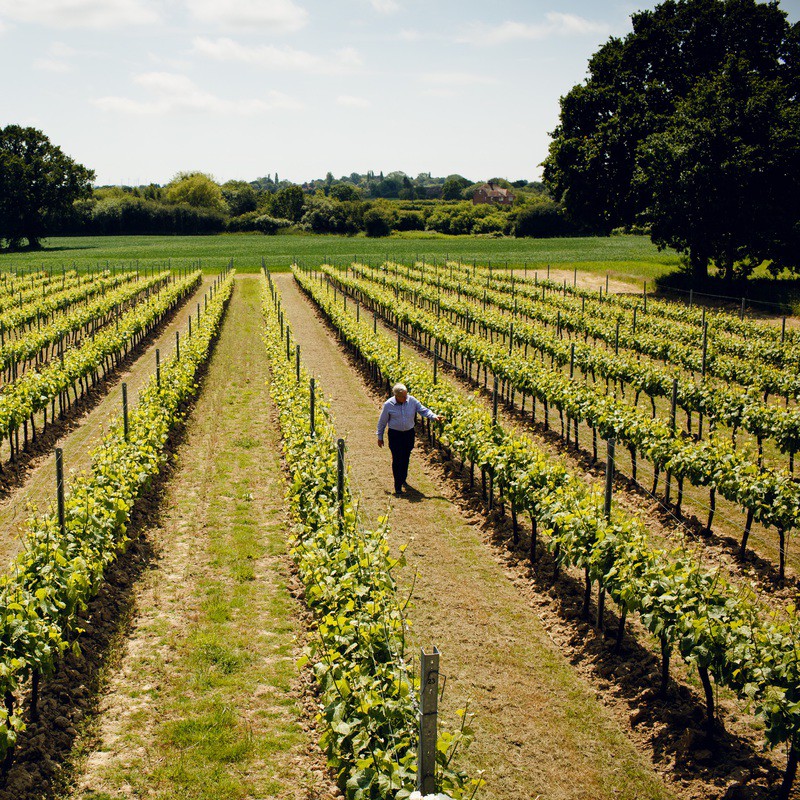 As such, we interfere as little as possible with nature's own processes, and prefer to let our grapes speak for themselves.