Gusbourne returns to Heveningham Hall for the third Motorsport and Aviation Concours d'Elegance held from 30th June to 1st July 2018.
The Concours d'Elegance takes place alongside the Hall's County Fair which is held annually in the Georgian mansion's 5,000 acre parkland in Halesworth, Suffolk.
The concours will host 50 of the world's most iconic motor cars against the backdrop of the dramatic Kim Wilkie designed grass terraces, together with an aviation concours featuring some of the world's rarest airplanes.
Cars announced for this year's concours include Pink Floyd drummer Nick Mason's 1962 Ferrari 250GTO and 1959 Maserati T61 Birdcage, alongside a 1927 Bugatti T37 Grand Prix, and a 1959 Jaguar C-Type.
A new feature launching this year is Horsepower Hill, which will provide an opportunity for concours' owners and specially-selected guests to compete in a timed burnout in the heart of the Capability-Brown designed landscape.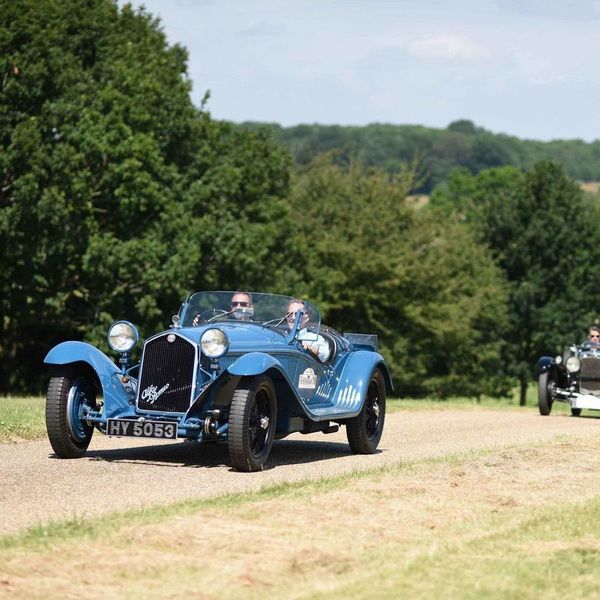 Partnering with Bremont, the award-winning luxury British watch company, Gusbourne will be presented alongside the Bremont showcase and enjoyed by guests at events and receptions during this eagerly anticipated tribute to motorsport and aviation.
The concours takes place at the same time as Heveningham Hall's annual country fair, which welcomes around 20,000 visitors over two days.
As organisers of the two events, the Heveningham Hall Country Fair Trust has raised £600,000 since its launch with funds distributed to a range of local charities.
Hevingham Hall
Hevingham
Suffolk
IP19 0PN